BC TAECHANG INDUSTRIAL CORPORATION BUSAN, South Korea

Since 1975, we have been working on corrosion control of steel structure and pipes in marine and shore industries. We are uniquely qualified to assist you with the full range of Ballast Tank, Cargo Hold, Deck Structure and pipe coatings in Korea ports & shipyards. Furthermore, On-time maintenance service by riding crew can be provided as will. We have served more than 5,000 local and foreign vessels in Korea and can manage any kinds of big works in time because we have highly skilled specialists and all sort of equipments for surface treatment and coating.
201 series - Combo, el20 / standard
301 series - Combo, el50-30k / ultra-high pressure
Vulcan / Hold

unselect all/select all
You have 0 products selected
Reconditioning Pump
Send enquiry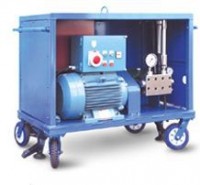 COMBO Pump 201 series are the most efficient and user-friendly high pressure derusting system for onboard maintenance by crew. Various accessories & materials for easy and better application are available.

201 series - Combo, el20 / standard
Reconditioning Pump
Send enquiry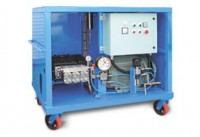 COMBO PUMP 301will be the best solution for medium/small-sized shipyards and water-jetting contractors who need highest surface preparation grade and rust removal work with reasonable investment.
301 series - Combo, el50-30k / ultra-high pressure